Peggy Lobnitz, President, Principal Technical Director, QISP ToR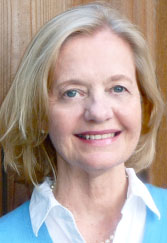 Peggy Lobnitz received her doctorate from UCLA and has more than 28 years of experience in the management of multidisciplinary environmental assessment programs with emphasis on air quality, industrial stormwater, health risk and sustainability. Dr. Lobnitz has provided ongoing strategic air quality support to ACTA for the Alameda Corridor since the project's inception over 15 years ago. She has managed air quality analyses for other major Los Angeles-based transportation projects involving the movement of goods and people, including the SR-47 Truck Expressway, the ACTA demonstration shuttle train project, SCAG's railroad Main Line and Inland Empire Main Line Studies, the Santa Ana 2nd track project, Caltrans 101 Deck Bridge and the Union Station Run-through project. She has also supported other regional transportation initiatives with the Cities of Reno and San Diego (rail) and Santa Barbara and San Luis Obispo Counties (marine vessels). She has consulted with the Port of Los Angeles, Delaware Regional Port Authority, the Port of Everett and Port of Vancouver, Washington in both air quality issues and sustainability planning. Her specialty is helping her clients take a strategic approach to complex air quality issues by overseeing technical portions of the projects, preparing white papers and presentations for public outreach, and performing multi-agency negotiations. Dr. Lobnitz is a registered environmental assessor in California as well as a certified ISO 14000 auditor.
Carol Yuge, Senior Project Manager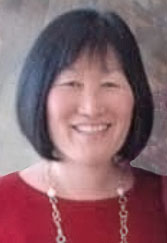 Carol Yuge received her MPH from UCLA and BS and MS degrees from Stanford University and has over 25 years of experience in the management of multi-faceted environmental projects with emphasis on regulatory compliance, water quality, site closures, and sustainability. She has served as program manager for LAUSD environmental health risk assessments, and as project manager of a $1.3M Superfund project for EPA (managed RI/FS process, including project planning, support tasks, and community relations). She has developed and assessed storm water programs for a variety of clients in the manufacturing and transit industries. She also developed and negotiated high-level cost-effective regulatory/technical strategies for closure and cleanup of discontinued operations for Lockheed Martin Corporation; also developed public relations strategies, press releases and briefings on high-profile remediation projects for these discontinued sites. She also served as technical lead on production of Port of Los Angeles Sustainability Plan and Annual Sustainability Report; tasks were identified which in concert allowed the Port to comply with the Los Angeles Mayor's Directive No. 10. She has extensive experience in successfully managing and coordinating subcontractors.
Marianne Aydil, Ph.D., Senior Project Engineer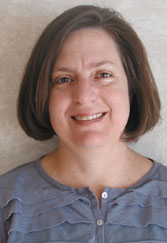 Marianne Aydil, Ph.D. is an air resource specialist with over 18 years of experience in the consulting field. She has a broad range of experience in emissions inventory development, air permitting, dispersion modeling, and CEQA and NEPA planning. Her expertise lies in developing custom air emission inventories and combining these data with the strategic end-use goal: permitting, planning documents or emission reduction demonstrations, or dispersion modeling for impact assessments. She has been the technical lead for numerous air quality impact studies for the military installations and transportation agencies responsible for rail and highways design and construction, port authorities and private industrial clients.